WELCOME TO RACCOON RIVER PRESS!
Our publishing mission statement: We strive to deliver the best of the Midwest to the rest of the world by actively seeking new and underrepresented voices from our local community and beyond. 
We are NOW LIVE with our submissions! We are utilizing Submittable for our submission processes and for tracking our freelance team members!
UPDATE 10 May 2022: As you may have seen last week in our Weekly Newsletter, we have partnered with local publisher Bookpress Publishing to try and bring your submissions to life! When Raccoon River Press launched in April 2021, we were, quite honestly, over-ambitious as a single-person enterprise. In order to give each submission the TLC it deserves, as well as provide timely and cost-effective feedback, we have entered into the aforementioned partnership. At this time, there will be no changes in the submission process, but we will keep you updated! We hope this brings about positive changes for all!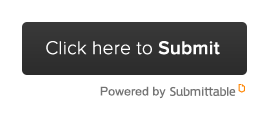 Please feel free contact us directly at administrator@raccoonriverpress.com for additional information.
DISCLAIMER: Raccoon River Press reserves the right to deny any submissions.